Race for who go become Cameroon e next president don start as candidates komot for different parts of de kontri for sweet-to voters for October 7 elections.
Akere Muna- Popular Front for Development, PFD
Akere Muna launch e campaign na convention for Yaoundé. E analyse how kontri di move for four different areas; democratic governance, economic and how deh di manage public resources, and how for keep socio-economic development.
E say with be experience, as former president for Transparency International, and person weh e don helep oda kontris for fight corruption e go make sure say corruption finish for for kontri.
"Ah know wusai de moni dey weh deh tiefam and once ah become president ah go bring'am back, make young pipo get work, increase salaries, change economy and give kontri pipo good life", Akere tok.
For Anglophone crisis, Prince Ekosso, president for United Socialist Democratic Party, USDP, say na only Akere Muna as pesin weh e deh inside de crisis weh e know wusai shoe di pinch fit solve de anglophone crisis.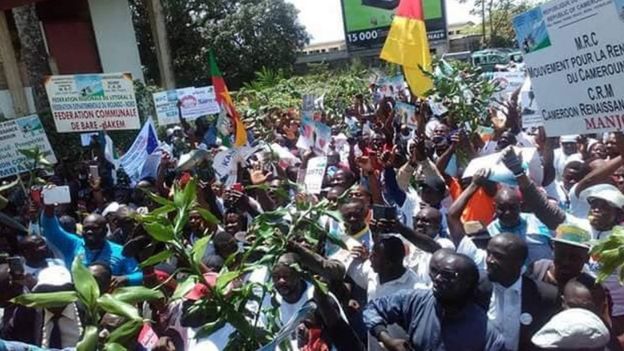 Maurice Kamto-Cameroon Renaissance Movement, CMR
Cameroon Renaissance Movement mash-mash for civil administrator for Douala e ban komot start dia campaign as deh bin plan'am.
De Divisional Officer for Douala, Ekoa Mbarga Jean Marc for write for MRC secretary general for MRC say deh no go fit start dia sweep-mop for win voters for Douala.
De reason DO bi say place no dey for de area weh deh wan hold dia meeting weh e no go disturb traffic.
But Maurice Kamto and e party no even care about DO e ban, deh go for dia meeting point and do dia meet as deh plan'am.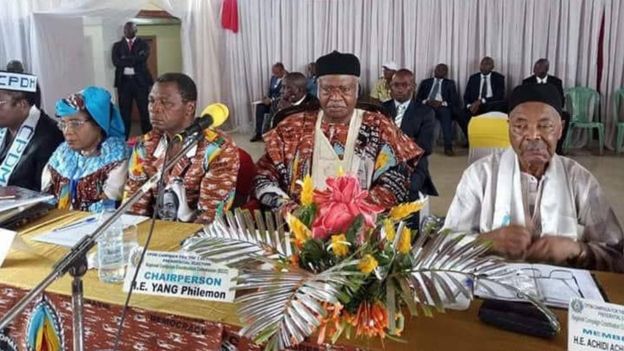 Paul Biya – Cameroon People's Democratic Movement, CPDM
President Biya weh e don rule kontri for 36 years and e don reach 86 years no di shake for even tok or go round for campaign.
Na yi party pipo di do campaign for e. Na so Prime Minister Philemon Yang and Territorial Administration Minister, Paul Atanga Nji go launch campaign for Northwest for congress hall and deh put divisional campaign mimbas.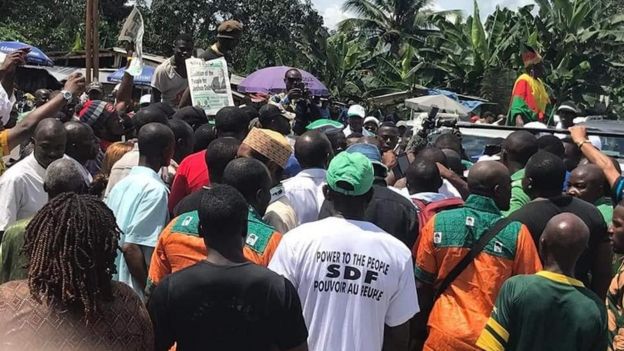 Joshua Osih – Social Democratic Front, SDF
Main opposition party SDF presidential candidate launch e own campaign for Mungo for Littoral region as e komot Douala through Dimbombari, Mbanga and Nkonsamba.
As e stop for all place, e say e wan increase minimum wage from weh e no reach HCFA 50,000 to FCFA 160,000. E condemn de Anglophone crisis and wan brin good solution once deh become president.
Oda candidates too deh for field di tok to to voters and pipo go det dia campaign as days di go.